my trip to grand rapids, michigan for fray day was more about sharing stories than performing, more about making friends than going on vacation. that's why you won't see any photos of me standing on the stage, clutching my page and speaking into the mic. you'll see what happened after: the day i spent with some very nice people, some new -- and hopefully lasting -- friends.



after arriving to the artspace where fray day was being held, i stood at the window and stared outside. "oh my god," i thought. "i'm in michigan."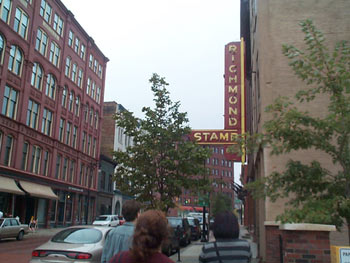 shmuel gave chris, mark and me a walking tour of the city. how great to hear the city's stories from someone who'd live there his whole life.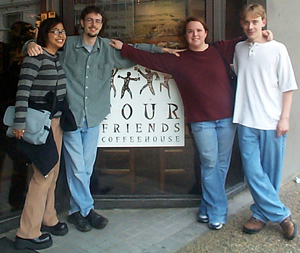 four friends is a wonderful coffeehouse in the middle of town. four friends is also what we were, sitting 'round a table, sharing our life stories.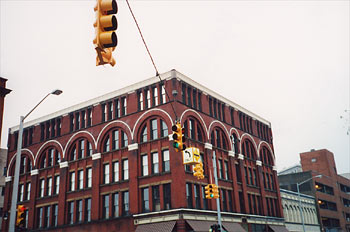 the street lights were so lovely to me, strung like christmas bulbs across the roads. also: there's a lot of red brick in town, reminding me of portland, oregon.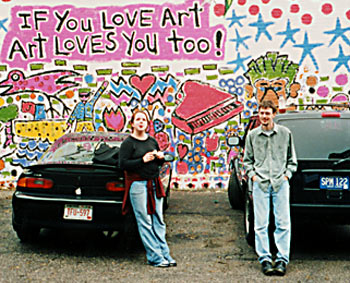 this mural made me smile. it reminded me of this little girl who claimed anyone could draw, as long as you had hands. art is friendly. art likes you.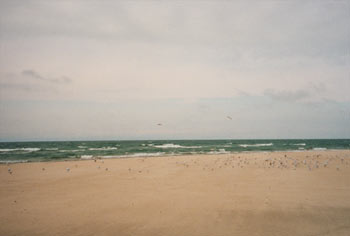 they made a fool out of me, the oblivious california girl, by telling me each body of water we saw was lake michigan. this time, it really was.

i marveled how much the lake looked like the pacific ocean and the shore looked like our beaches. "hey, look, is that a seashell?"

chris and mark are so refreshingly kind and genuine. they are, no exaggeration, one of the sweetest couples i've met.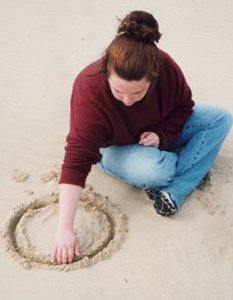 she's leaving messages in the sand and burying a secret treasure. dash-dot-dash-dot, x marks the spot.

hello, i am 5, again. except this time the swing is too close to the ground. when i was 5, my gangly legs would dangle in the air.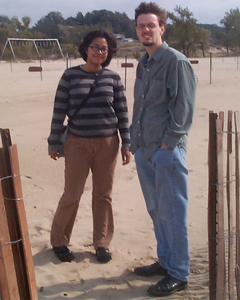 it's hard to look glamorous when the wind is blowing you away, yet somehow shmuel and i manage to look simply fabulous.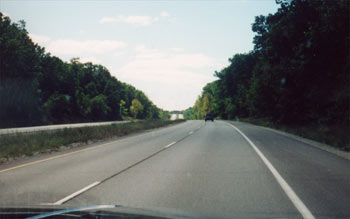 driving to the airport, i waved goodbye to the gray skies and green trees and winding roads that led to nice people and a fine weekend.